In Kooperation mit der IST-Hochschule für Management bieten wir die Möglichkeit, innerhalb von 5 Semestern ein duales Master-Studium zu absolvieren.
Dualer Master of Arts "Kommunikationsmanagement"
Anstellungsart:
dualer Master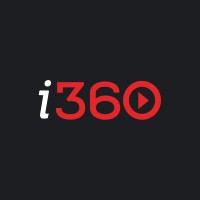 Inside360 ist europaweit einer der führenden Anbieter zum Thema Virtual Reality Applikationen. Für unsere Kunden entwickeln wir interaktive Inhalte, die für Begeisterung sorgen und helfen bei den ersten Schritten in die Welt des Metaverse.

Bringing vision to life. Mit Virtual Reality (VR) machen wir Vorsprung erlebbar. Die VR-Lösungen unserer Virtual Reality Agentur helfen Unternehmen dabei, mit einem innovativen Kommunikations-Tool zu begeistern. Sie unterstützen Marketer, Vertriebler und Recruiter, das Unternehmen selbst und die damit verbundene Produkt- und Servicewelt zu emotionalisieren und auf nie dagewesene Weise erlebbar zu machen.

Zum nächstmöglichen Zeitpunkt suchen wir dich als Unterstützung für unser Team.

Das Studium
Durch ein duales Master-Studium "Kommunikationsmanagement" erweitern Studierende ihre wirtschaftsbezogenen und kommunikationswissenschaftlichen Kenntnisse und qualifizieren sich so für führende Positionen. Sie verbringen bei der dualen Variante den Großteil der Studienzeit im Betrieb und werden in die betrieblichen Abläufe integriert. Das erworbene Wissen kann so unmittelbar in die Praxis übertragen und angewendet werden. Wichtige Inhalte dieses Studiengangs sind etwa die Themen "Kommunikationspsychologie", "Ideen- und Innovationsmanagement", "Marken- und Produktmanagement" oder "Marketing Analytics und Big Data". Ein Schwerpunkt des Studiums ist der Bereich der digitalen Kommunikation. So erfahren die Teilnehmer, wie sie die Chancen der Digitalisierung und die Möglichkeiten der datengetriebenen Kommunikationskampagnen in ihrem Betrieb einsetzen können.

Den theoretischen Rahmen bilden speziell für das Selbststudium aufbereitete Studienhefte. Parallel dazu werden moderne multimediale Vermittlungsformen, wie Online-Vorlesungen, Online-Tutorien oder Online-Übungen angeboten. Besonders anschaulich und hilfreich zur Prüfungsvorbereitung sind auch webbasierte Trainings. Ausgewählte Module sehen Präsenzphasen vor, die den Studierenden wichtiges Praxiswissen vermitteln und den Austausch mit Branchenexperten sowie Kommilitonen ermöglichen.

Deine Aufgaben
Du unterstützt unser PM-Team bei

Projektplanung, -Umsetzung, -Kontrolle und -Nachbereitung
Erstellung von kreativen Angebots- und Projektpräsentationen
Pflege von Projektmanagement-Tools und Erstellung von Briefing-Dokumenten
Einrichtung der Technik und Onboarding unserer Kunden in die VR-Welt
Testing unserer Applikationen und Lösungen


Qualifikation
Du behältst stets den Überblick und

hast einen Bachelor oder vergleichbaren Abschluss mit einem betriebswirtschaftlichen oder sportmanagement-orientierten Schwerpunkt
kannst 30 ECTS-Punkten aus ökonomischen Kursen (können auch über einen Brückenkurs erworben werden) nachweisen
hast bereits erste Erfahrungen im Bereich Projektmanagement gesammelt,
besitzt eine sehr hohe technische Affinität und bist stets neugierig,
freust dich darauf, Kunden auch mal persönlich zu besuchen und mit ihnen in Kontakt zu treten,
bist bereit, mit uns zu wachsen und dich weiterzuentwickeln.
Als Teammitglied bei uns ist Neugierde ein Muss! VR- und Metaverse kann man (noch) nicht in der Schule oder im Studium lernen, und so wachsen wir alle an und mit unseren täglichen Aufgaben.
Wir müssen uns zu 100% auf uns verlassen können! Im Gegenzug vertrauen wir darauf, dass du deine Aufgaben selbstständig und sorgfältig erledigst und zwar dann, wann es in deinen Tagesablauf passt.

Die Stelle wird im Rahmen des innovativsten Konzepts zur Aus- und Weiterbildung junger Management- Persönlichkeiten im deutschsprachigen Raum, dem "Trialen System" von KIM SportsManagement, durchgeführt. Von unserem Partner KIM erhältst Du regelmäßige Betreuung in Studium und Beruf, sowie Schulungen und Coachings zu ausgewählten Themen wie Persönlichkeitsentwicklung und Managementkompetenzen. Als Teil der Trialen baust Du Dir außerdem frühzeitig dein eigenes Netzwerk auf. Neben inside360 setzen bereits UFC Gym Germany, Affilitix, spiel&sport Team, Viktoria Köln, die SpVgg Greuther Fürth, die Kölner Haie und viele weitere professionelle Organisationen und Sportvereine auf das Triale Studium.

Wir freuen uns auf Deine aussagekräftigen Bewerbungsunterlagen (Motivationsschreiben, Lebenslauf & Zeugnisse) per Mail an jobs@kim-sportsmanagement.de. Bei Fragen wende Dich gerne auch telefonisch an deine Ansprechpartnerin Anna Sinn.
KIM SportsManagement
Hippmannstraße 5, 80639 München
Deutschland
Ansprechpartnerin: Frau Sinn
T: +49 89 / 69 30 24 37
jobs@kim-sportsmanagement.de
Website
Weitere Informationen zum dualen Master-Studiengang "Kommunikationsmanagement" finden Sie auf der Internetseite der IST-Hochschule für Management unter: www.ist-hochschule.de